Information
United States Fast Facts
- Capital : Washington DC
- Largest City : New York City
- Population : 315 million
- Currency : US Dollar
- Languages : English
- Floral Emblem : Rose
- Faunal Emblem : Bald Eagle, American Bison
- Drive on the Right side of the road
About - United States
The United States of America, often abbreviated to U.S.A. or United States or simply the States, consists of 48 contiguous states, plus the island state of Hawaii and Alaska, which adjoins Canada. Not included in the states is the federal District of Columbia which houses the National Capital, Washington DC.
Located between the Atlantic and Pacific oceans on the North American continent, the United States is the third largest country in the World and is bordered by Canada to the North and Mexico to the South. It also is estimated to have a population in excess of 310 million making it the third most populous country in the World. With such a massive coastline, a majority of this population is distributed on the East and West Coasts, however there are great cities dotted all across the United States.
The United States is defined as much by its geography as it is by its cities and people. It boasts some of the World's major natural destinations including National Parks, Canyons, Lakes, Waterfalls and Mountain Ranges, too numerous to individually mention.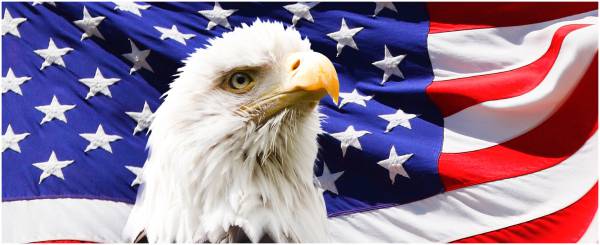 United States Awards and Lists
United States X Factor Accommodation


The Lodge at Pebble Beach
Pebble Beach, California
Accommodation
Condé Nast Traveler Gold List Member 2012 and 2013..read more.
United States X Factor Attraction


Columbus Circle
New York City, New York
Attraction - Landmark
Columbus Circle is located at the south west corner of Central Park at the intersection of Eighth Avenue, Broadway, Central Park South & Central Park West. The traffic circle has in its center a statue of Christopher Columbus, fountains and seating...read more.
United States X Factor Nightlife


Float at Hard Rock Hotel
San Diego, California
Pubs, Clubs & Bars
Located at the vibrant Hard Rock Hotel in San Diego's Gaslamp Quarter, Float is a spectacular and stylish rooftop oasis bar featuring poolside cabanas and lounges. It evolves in the evenings when DJ's and fire pits both light up the night...read more.
United States X Factor Dining


Hooters Panama City
Panama City, Florida
Dining - Theme
Hooters is a globally recognised restaurant chain renowned for its attractive female staff and specialises is chicken wings...read more.
Bucket List Items
Go to the Superbowl
Perhaps one of the World's gretaest sporting events, the Superbowl is contested annually for the American football NFL championship.
See a live game of NFL American Football
See an NFL American Football game, one of the hardest sports played in some of the worlds largest stadiums.
See a live game of NHL Ice Hockey
Watch a game of NHL Ice Hockey, one of the fastest, hardest hitting, action packed sports in the World.
See a live game of Major League Baseball
See America's national game live. Experience a game of MLB in one of the spectacular United States or Canadian ball parks.
See a live game of NBA Basketball
One of the most dynamic and exciting sporting experiences, see a live game of NBA professional basketball.
TravelXchange.com.au
Research * Plan * Share
About | Contact | Membership | Privacy Policy